Recipes
While Café 26 dressing is perfect for use with any type of salad, it's not just confined to the salad bowl. There are many other dishes that benefit from a little of our dressing to enhance their flavour; the only limit is your flavour imagination. Now with our new range of sauces & marinades, you can also use Café 26 to improve your favourite BBQ meals or as an extra flavour on your home cuisine.
To get you started, we've provided some sample recipe ideas so you can get a feel for the versatility of our great salad dressing.
If you have any recipes of your own we're always glad to hear them. Feel free to contact us with a short note telling us how you've used Café 26 salad dressing and sauces and we might share it online for the benefit of others. We are always happy to hear how people are using and enjoying our salad dressing.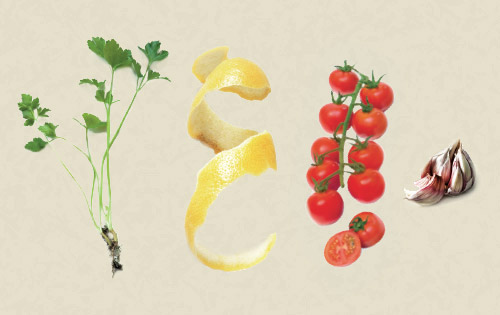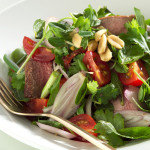 Char-grilled beef salad
Inspired by the classic Thai beef salad recipe, this salad has a mix of salad leaves, red onion, tomatoes, coriander, roasted peanuts, sliced beef. Any of our salad dressings will suit this recipe. Read recipe…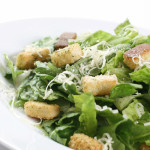 Caesar salad
A mix of cos lettuce, croutons, bacon, oregano and parmesan cheese combined with our Caesar Dressing makes for a refreshing salad. Read recipe…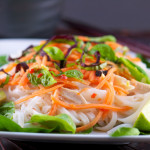 Chicken & rice noodle salad
The chicken together with the rice noodle, tomatoes, cucumbers, lettuce and coriander topped off with our Oriental Salad Dressing makes this a refreshing summer salad. Read recipe…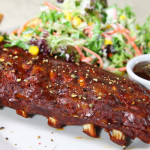 BBQ pork ribs
This classic 'hands on' meal is the perfect complement for our BBQ Sauce or Smokey BBQ Sauce.
Read recipe…