About us
Café 26 is a proudly Australian family run business based in Perth, Western Australia.
The Café 26 family originated in a small café in Subiaco WA in 1998. We were on 26b Rokeby Rd, which is where the "26" in our name comes from, in case you were wondering.
Our customers would often ask where they could purchase our house made salad dressing, to which we could only invite them to dine with us again as they were not sold externally. That is, until one of our loyal customers came to us with an empty bottle pleading for us to sell them our salad dressing to take home with them.
From this humble beginning, we started selling our Original Salad Dressing in the café. It flew off the counter and began lining the shelves in grocers and fruit & veg stores.
We are committed to creating flavoursome, preservative free products for our customers. Though we no longer have the café to invite our customers and friends to eat with us, our range of products has flourished so that we can now bring our unique salad dressings, sauces and marinades to your kitchen and your home.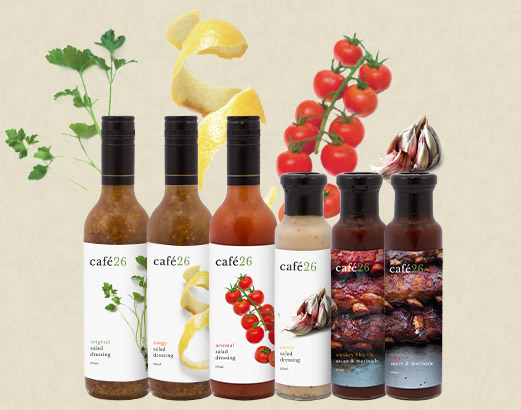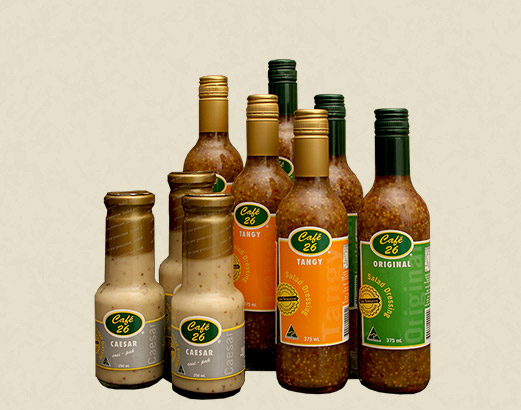 Our original Café 26 design